The Marketing section is a considerable part of the business plan. It contains chapters such as:
the product mix
research and development
sales estimates
analysis current product mix (existing businesses)
market analysis
marketing goals & strategies
competitive research
pricing strategy
sales management
distribution & service
operations
advertising & promotion
SWOT analysis
historical analysis (existing businesses)
A sample of the DAY CARE CENTER template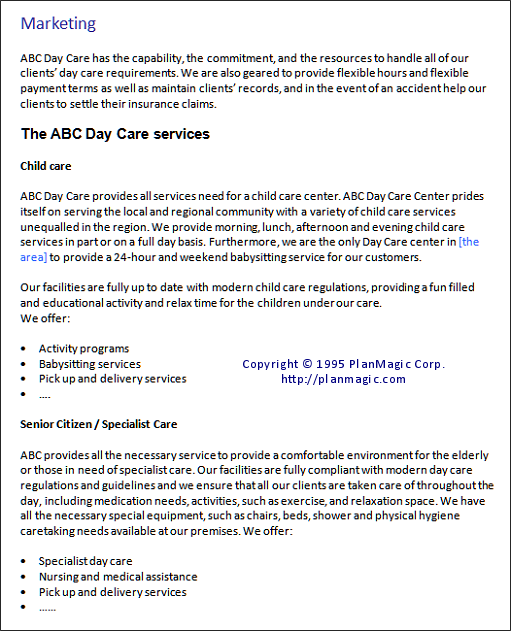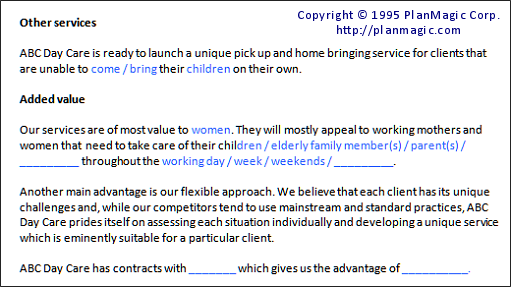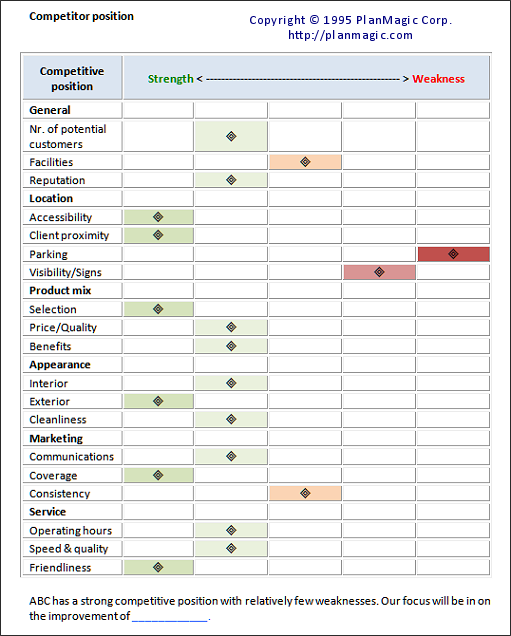 This is only part of the competitive research. The rest, yes, is available in the software as is the rest of the marketing section.