Print the worksheets from the financial workbook that you wish to include here. For example:
The financial plan further consists of inserted data from the financial workbook. Modify this section as is necessary.
We have included both written text as well as links to the financial workbook.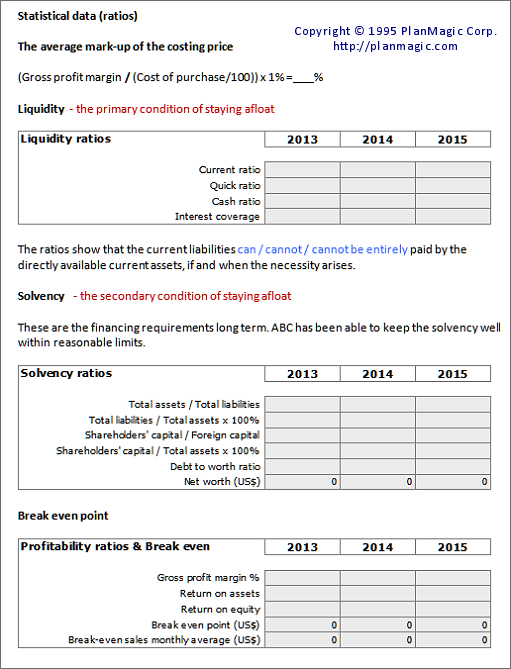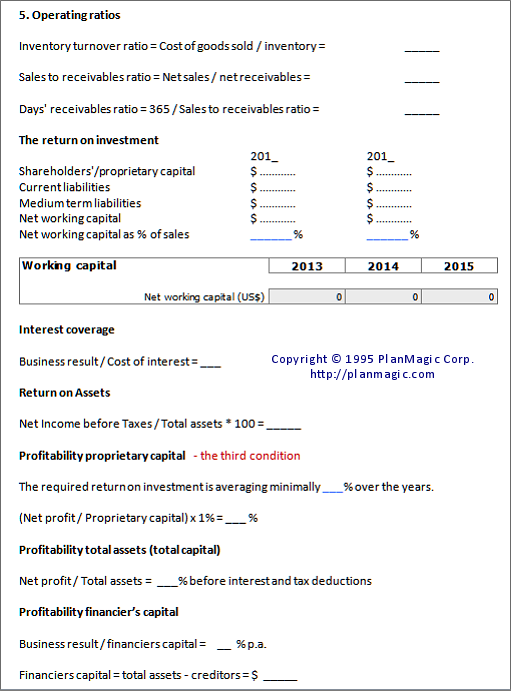 The remainder of the statistical data (ratios) is not shown here.
You can also use the additional Investment budget document (included with the Bonus tools) for a detailed investment budget.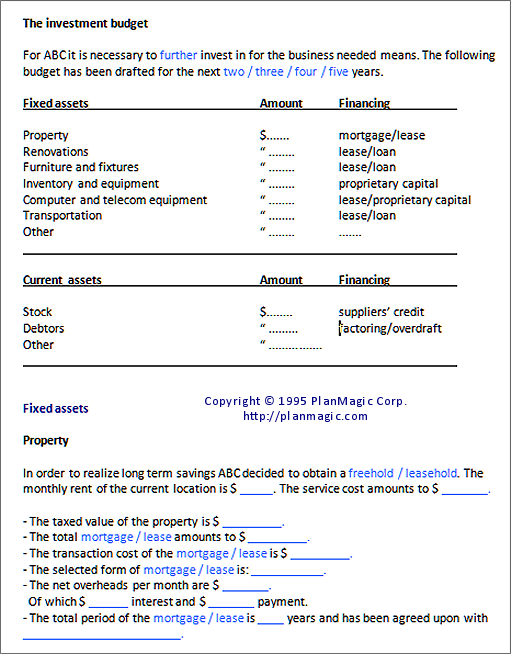 The remainder of the investment budget is not shown here.